How to Cook Green Curry Video
We are proud to introduce our first How to Cook Video featuring one of the most popular recipes in our Thai recipe collection – Green Curry!
Green Curry, a carefully constructed study in green, is perhaps the most unique of the various types of Thai curries. Made with a paste of fresh Thai herbs including green chili peppers, shallots, garlic, galanga, lemongrass, kaffir lime peel and dried spices cooked in coconut milk, seasoned with fish sauce and just a bit of palm sugar, it is known as gaeng keow wahn in Thai, sweet green curry. In the West, the most popular version of green curry is made with chicken, though beef or fish dumplings are more typical in Thailand. The recipe here can be made with any of these types of meat, or even just with vegetables, so feel free to experiment (while always following the Thai flavor profile). The green curry is complete with the addition of golfball-sized green Thai eggplants, fragrant kaffir lime leaves and fresh sweet Thai basil leaves.
You can see the complete recipe and also the cooking video for Thai Green Curry by clicking this link. You will also be able to buy all the necessary authentic Thai ingredients by following the links from within the recipe to our online grocery. The green curry recipe has the basic instructions for the curry and a link to an authentic Thai green curry paste recipe if you would like to make your own paste.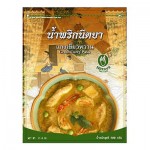 If you're in a rush but don't want to compromise taste, be sure to try the incredibly fresh-tasting Nittaya brand Green Curry Paste flown in directly from Bangkok to our fulfillment in Los Angeles. Find out why Epicurious.com and New York Magazine recommend the family-owned Nittaya curry paste brand in our blog post where we visit their factory just north of Bangkok and find out how they make their famous curry pastes with authentic Thai family recipes using top quality ingredients in a modern facility.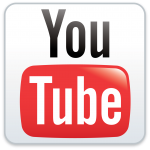 When viewing the cooking video, please don't be shy to use the pause button when necessary to follow the instructions in your own kitchen. We hope you enjoy our first how to cook video. We will be adding more cooking videos in the upcoming months and we invite you to subscribe to our YouTube channel, where you will find some of our past video clips. Please leave us your feedback below, we would love to hear from you!
Video Chef: Rujapa Tantragul