Som Tum Pee Set – Special Papaya Salad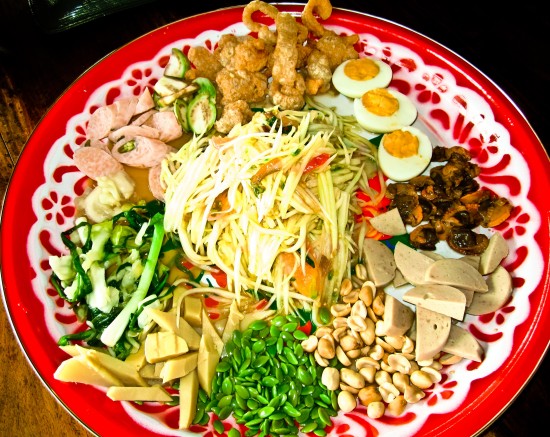 A big thank you to Pui at Pui's Place Koh Phangan. She made us her Special Papaya Salad for us. Absolutely delicious!
This Papaya Salad Thai(style) is surrounded by, peanuts, acacia seeds, baby bamboo, pickled spring onions with cabbage, sour sausage, eggplant, deep fried pork skin, boiled eggs, scallops and sausage. NB working clockwise from the peanuts.
A great lunch! Served with sticky rice too. I wanted to show how Thais like to mix flavors and indulge their personal flair for food. In short when it comes to Thai food mix it up!!