Curried Mousse of Red Snapper in Banana Leaf Recipe (Haw Mok Plaa)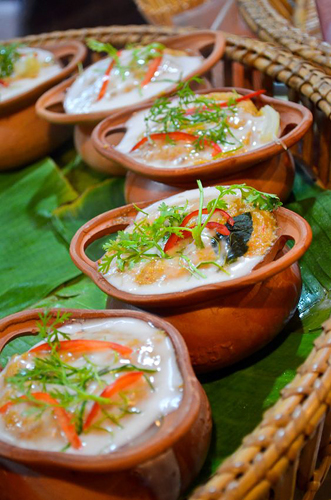 Happy Holidays! Enjoy our authentic Thai recipe from cooking instructor, Kasma Loha-unchit for Haw Mok - Curried Fish Mousse in Banana Leaf, the perfect recipe for this festive season.
Find all the Thai cooking ingredients & Asian kitchenware in our online grocery!
Image © 2011 Thitikarn Puttachaiyong/123RF.com