Watermelon Carving
Now summer is here why not have a go at carving a watermelon flower - a beautiful center-piece for any occasion such as a party, BBQ or simply just for fun! Basic instructions are available in this fruit carving tutorial on our web site.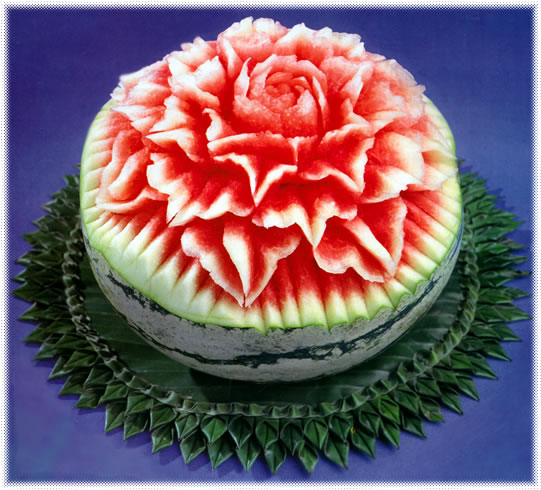 More detailed instructions are available in this book A Variety of Flowers, Vegetable & Fruit Carving, Book 1, by Burinpat Choowong, © 2005 Srisiam Printing Press Co, Ltd.
It is written in both Thai and English and has 104 glossy pages with full color photographs and covers a range of flower style fruit carvings.