Thai Carving Knives
If you have heard about how wonderful Japanese knives are, these Thai fruit and vegetable carving knives imported from Thailand are their counterpart in the world of professional fruit carving.
The Thai carving knives here are hand-made in traditional styles by Thai artisans and have been used by professional fruit carvers in Thailand for fruit carving for many years.
Because these knives are so lightweight they are ideal for long hours of intricate fruit and vegetable carving. The incredible blades are strong but flexible, thin and so sharp that they cut like scalpels. Cutting with these knives will feel exact and the laser-sharp blades will hold their edge.
---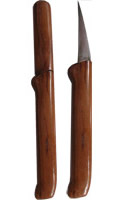 Carving Knife in Wood Sheath
---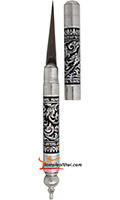 Screw Cap Fruit Carving Knife
---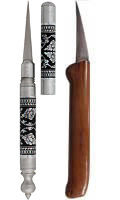 Set: Screw Cap Fruit Carving Knife & Carving Knife in Wood Sheath
---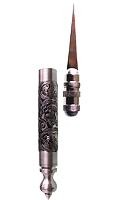 Silver Demi Vegetable & Fruit Carving Knife
---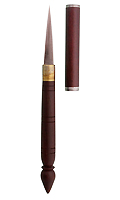 Traditional Thai Carving Knife
---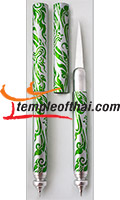 Thai Flexible Carving Knife
---

Black and Gold Carving Knife Pen
---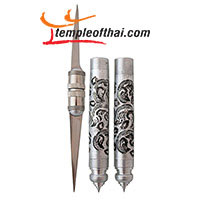 Dual Blade Professional Fruit Carving Knife
---

Portable 4 Blade Professional Fruit Carving Knives Set
---
THAI CARVING KNIVES larger view: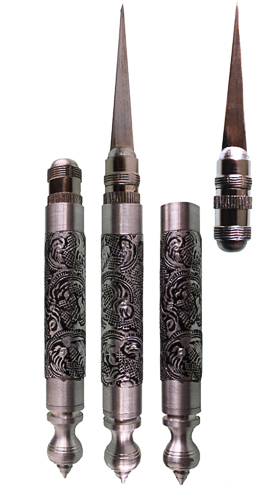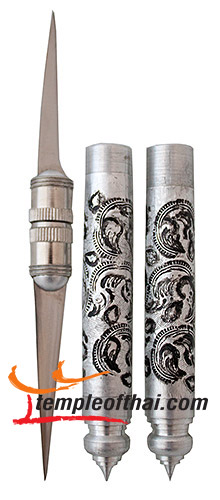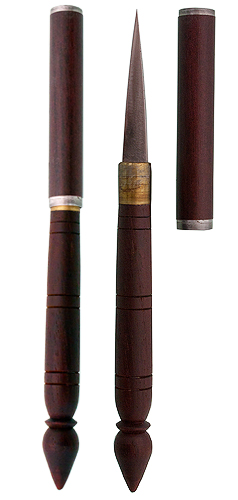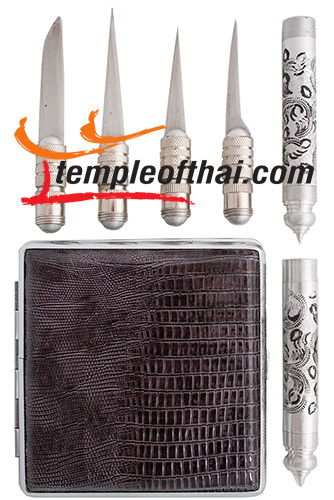 ---