Easy Carved Easter Lillies & Bunnies
Learn how to garnish your table this Easter with beautiful and easy to make carved fruit and vegetable centerpieces from Nita Gill with her beginners DVD carving course. See our site for more details about the many varied types of carvings included in the course.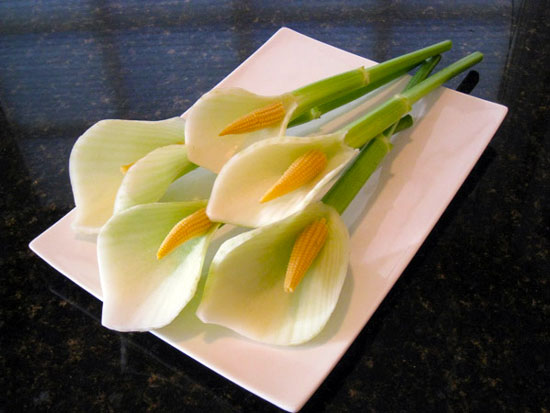 Image source Nita Gills' Fruit & Vegetable Carving Course 101 Copyright © 2010 Nita Gill.
Shop for fruit carving knives, tools, book and DVDs in our online store.