Thai Cooking Newsletter

Recipes & Fruit Carving
Welcome to the Temple of Thai newsletter. You can also read this online
here
.
| | | | |
| --- | --- | --- | --- |
| | In the Thai Kitchen | | Featured Items: |
| | Thai Papaya Salad Recipe | | Thai Papaya Salad Essentials |
| | Watermelon Carving Contest | | Art of Watermelon Carving DVD |
Thai Green Papaya Salad Recipe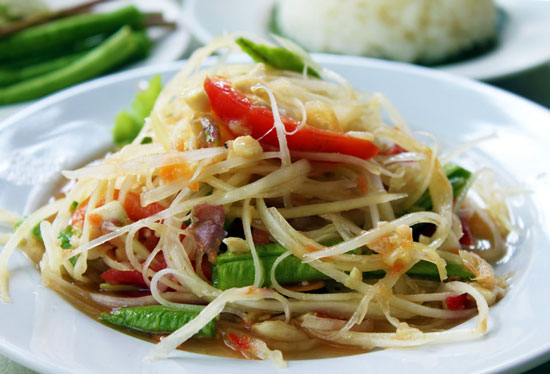 Welcome in the Summer season with our easy, healthy recipe for Thai Green Papaya Salad. Shop for all the necessary Thai ingredients & Asian cookware in our online grocery. To receive a 10% discount on any purchase from our store click here.
Image © 2010 TempleofThai.com

Watermelon Carving Contest 2012 - Cash Prizes!
The National Watermelon Promotion Board (NWPB) is hosting its Third Annual Watermelon Carving Contest. To enter, submit an image of your watermelon carving before August 4th along with image of you posing with your carving to the NWPB. See our most recent blog post for more details and 10% off any purchase from our store!
This summer, learn how to carve beautiful melon centerpieces like this Watermelon Rose Bouquet to adorn your table. See our site for our free fruit carving tutorials. Shop now for fruit carving knives, tools, books and DVDs.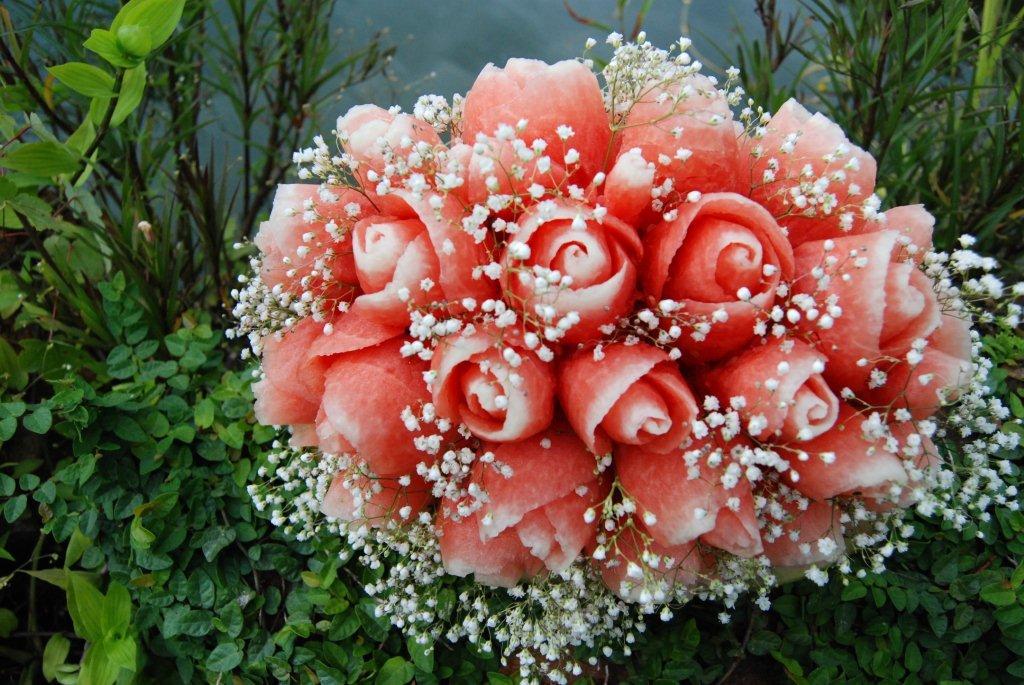 Image Copyright © 2010 Pam Maneeratana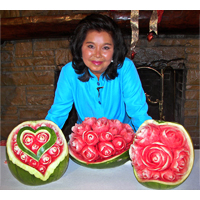 Art of Watermelon Carving DVD
With this step-by-step instructional DVD, you will learn to create beautiful watermelon carving centerpieces with ease. You'll be surprised how fast you learn and how easy it is to create impressive watermelon carvings with the detailed instruction of professional Thai fruit and vegetable carver Pam Maneeratana.
See a video clip from this DVD in our online store.