Cook the real-deal with Andy Ricker's Pok Pok Recipe Kits
Recently Andy Ricker felt compelled to install a live feed video camera at his newest restaurant, Pok Pok NY. And yet even with long lines, both the media and customers are more then happy for the chance to dine at Pok Pok NY or Portland, which takes no reservations. Now his highly anticipated debut cookbook has been finally hit the stands and Temple of Thai shares some of the recipes from the book here along with Pok Pok recipe kits created with Andy.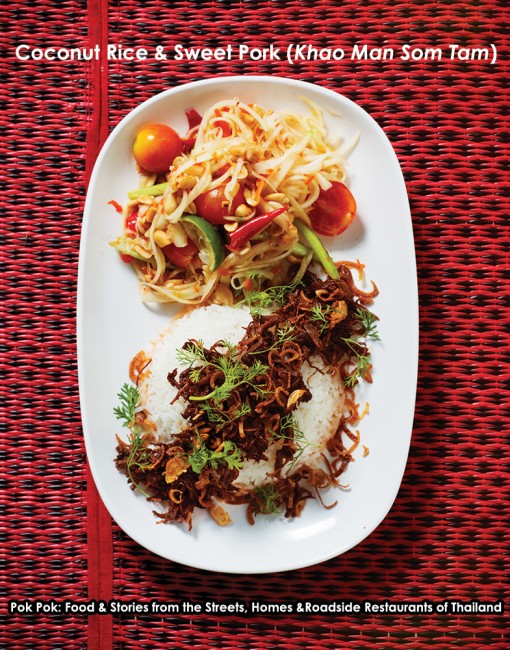 In case you have not heard by now, Pok Pok is a group of restaurants based on both coasts and is the creation of Chef Ricker, a long-time Thai food enthusiast, explorer, traveler and cook. His restaurants focus on Northern Thai cuisine, especially of the Chiang Mai (Lanna) region. In both Portland and New York City, patrons are willing to stand in line for over an hour (at times) to enjoy Andy's amazing Thai and Southeast Asian dishes.
Within Thailand, food varies between the regions. In the past, Bangkok (Central) region cuisine has been the most well represented in the states. Food from the North East region (Isan) of Thailand has also been somewhat well known, but food from the North is only now becoming trendy in the US thanks to chefs like Andy.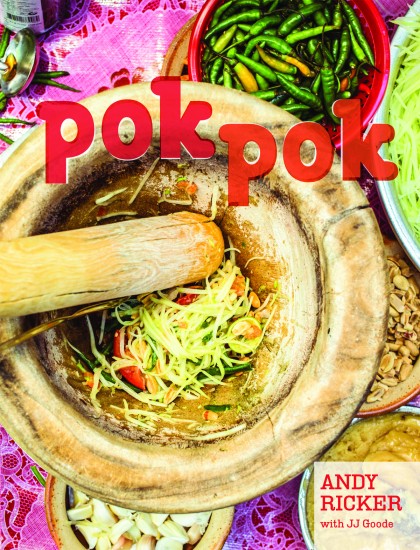 You can order the book at Portland's most excellent independent bookstore, Powell's Books. And to wet your appetite, we are very excited to add to our recipe collection some of the recipes from the Pok Pok cookbook, right here on our site, published with the kind permission of Andy and Ten Speed Press.
To make your life easier, we have worked with Andy and JJ Goode (co-author) to create POK POK RECIPE INGREDIENT KITS such as this Pok Pok Papaya Salad Recipe Ingredients Kit. You will find the complete recipes on our site to accompany the kits. Andy knows how hard it can be to get the right ingredients, having spent years adapting Thai recipes for the American kitchen.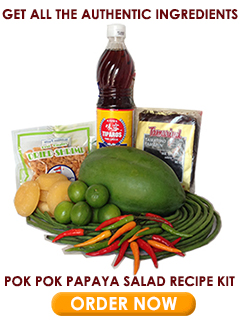 We hope that you will share Andy's, JJ Goode's and our enthusiasm for these delicious recipes and try them in yourself! We are here to answer your questions about ingredients, the recipes, or anything else. Try us out with a comment below or an email, we'd love to hear from you.