Pumpkin Carving Idea
Carved with Autumn leaves this artistic pumpkin carving is a new idea for Halloween instead of the tired old jack-o-latern. Place the pumpkin as a centerpiece for a Fall dinner party with a lighted candle or put in your front window for an eye-catching display. Be original at your upcoming Pumpkin Carving Party with this unique pumpkin carving design. This Thai inspired Pumpkin Carving idea takes about 2 hours to complete. See our step-by-step how to below.
Before you begin:
Begin by choosing the right pumpkin. A perfect looking pumpkin is not the only subject for a jack-lantern carving, even green, bumpy, scarred pumpkins can be turned into fantastically featured carvings for Halloween. Look for a pumpkin with thick flesh. When choosing between two pumpkins of equal size, choose the lighter one which tends to have less flesh, as it will be easier to carve.
Design a pattern even before you even start to carve. Carving patterns can range from the usual jack-o-lantern to much more artistic Thai-style artistic carvings, as in this pumpkin carving project. Sketch out the plan on drawing paper to make it easier to follow.
Be sure to use a sharp knife and do not force the knife and over-carve your pumpkin. Many people cut themselves when trying to force a dull knife through the pumpkin flesh. Use our knife sharpener found here before you begin to cut.
When planning your design, just remember that you really don't have to cut all the way through the pumpkin flesh. There are really two different levels of pumpkin flesh that you can work with: the orange outside and then by shaving off the skin and carving the inner flesh a little bit you are giving yourself another whole level to work with.
First, wash the pumpkin with soapy water and rinse well. Dry with a paper towel. Use a water soluble pen so you can wipe the drawing off, if you like. Or you can use the dull tip of a knife to lightly etch in the pattern. See our super sharp knife here with blunted tip perfect for carving pumpkins.
View our slide-show how to make this Thai-inspired Pumpkin Carving Idea in 12 steps (javascript is required to view this slideshow):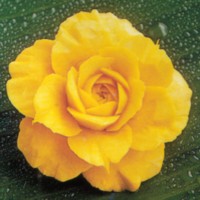 More pumpkin carving ideas:
For Autumn menus also see these pumpkin recipes: