Eat your Way to Prosperity in the Chinese New Year
Chinese New Year is celebrated around the world, traditionally for 16 days if you count the eve, and closes with the Lantern Festival (not to be confused with Chiang Mai's Lantern Festival). Celebrated with family and community, there are numerous foods typically served during this long festival, which are symbolic and hoped to ensure a year of happiness and prosperity, including eggs, roast pork and fish. Mid-festival on the 7th day in parts of Southeast Asia, a particularly colorful and exciting fish dish yu sheng is prepared and shared with a group (for which we have had the good fortune to locate a video for – check it out below!!).
Eggs are essential on many Chinese festive occasions, not only because they are symbolic of fertility, birth and a new beginning but also because they are a versatile food ingredient. Tea eggs are the most traditional, but in Thailand quail eggs are more typically what you will find at the local Chinese New Year festivals.
Roast pork, with a reddish tint, is traditionally served with fine white vermicelli noodles for breakfast on the first day of the Chinese Lunar New Year. Red is considered to be a color of good luck and wealth, symbolizing fire which is said to drive away bad luck. In Chiang Mai, you can buy pieces of delicious fatty roast pork from this street vendor, to eat however you fancy at the annual Chinese New Year festival held in Worawat market.
Fish symbolizes abundance because the Chinese word, yu is a homophone for "abundance" and "affluence". In Malaysia and Singapore, a raw fish salad (Chinese cerviche) known as yu sheng or fa cai yee sheng made up of more than two dozen vegetables and other ingredients and is eaten on the seventh day of the lunar new year. This day is called "people's day" and is said to be the day humans were created (equating the sixth day of the biblical creation story).
The dish Yu Sheng, is evocative of liveliness in Cantonese, because the yu of fish symbolizes abundance and prosperity and sheng conjures up the picture of business expansion or prosperity. Before the dish is eaten the diners gather around to lo hei or toss the raw fish and salad to thoroughly mix the ingredients. Each ingredient used symbolizes something positive.
As Julian Teoh explained to us, the Chinese tradition of Lo Hei stems from the phrase's Cantonese meaning 'tossing up good fortune'. Traditionally eaten on the 7th day, now-a-days thanks to the power of commercialism, restaurants offer it as far ahead as two weeks prior to the new year, so that business people can lo hei with their business partners and clients before everyone departs for the holiday, and right up to the 15th and final day. This dish is a must for the Cantonese and Teochew businessmen as it is suppose to bring a lifetime of wealth and prosperity.
The ritual begins by wishing everyone prosperity and moves on to naming more then a dozen ingredients, each sounding like and therefore representing a good wish. For example, fish sounds like "abundance", so you say "wish you an overflowing abundance every year". Green radish represents youthfulness, and is therefore a wish for eternal youthfulness. The sweet plum sauce is usually added last and symbolizes a wish for pleasant relationships. The mixture is then tossed seven times as highly as possible with loud shouts of lo hei. Check out the short video and you may feel like taking a quick trip to Kuala Lumpar to experience this wonderfully gracious act!
According to Julian, "the popular recipe, i.e. the colorful vegetables, crackers and plum sauce, and practice of tossing the salad as high as possible originated in either Singapore or Malaysia (still a matter of heated debate which flares up every few years!), so it is not a 'pan-Chinese' tradition by any means." Julian elaborated when asked where else this dish was consumed, "I understand that it has achieved some penetration in HK, presumably because of its very auspicious significance, but outside of that, I wouldn't know. Certainly, many of my Chinese-Australian friends whose roots are from HK, China and Vietnam did not celebrate with this dish in Australia."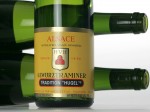 Video compliments of Etienne Hugel of Hugel & Fins, which produces a wonderfully fruity, light Gewurztraminer wine which pairs excellently with  spicy Thai food and all types of Asian cuisine (I wish we had a bottle here right now on this Friday afternoon – hint, hint!).
Julian Teoh is a Singapore-based food writer who has written for The Star (Malaysia), Flavours (Malaysia and Singapore), Appetite (Singapore) and other food and wine / lifestyle publications in South East Asia and was named the 2012 Montblanc Food Writer of the Year at the Singapore World Gourmet Series Awards of Excellence. We highly recommend his blog.
Other references: Symbolism in Chinese Food, by Kog-Whang I-Ling, published in Singapore; Wikipedia, Under the Angsana blog post and Julian Teoh. Yu Shang Image © shutterstock.com/Julian Tan