Thai Spicy Salad Thai Easy Cooking

,

Sangdad Books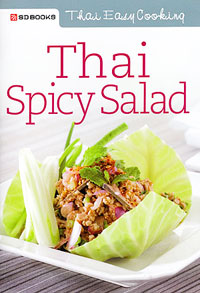 This cookbook provides almost 26 spicy salad recipes with colored printing. Example menu : Spicy Wing Bean Salad with Prawns, Spicy Squid Salad, Spicy Fluffy Catfish Salad, Spicy Crunchy Mixed Meat Salad, Mixed Meat Spicy Salad.
Availability: Ships in 2-3 business days from Los Angeles, California.
Category: Asian Cookbooks
SKU: 7010000629