Pum's Wok The World, Asia

,

Pum Thai Food Chain Co, Ltd.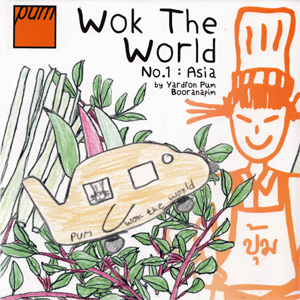 Pum's Wok the World cookbook takes you on a mini cook's tour of Asia. In this charmingly hand-illustrated cookbook with color photos, Chef Pum guides you through Thai-inspired recipes from many countries including Singapore, Malaysia, Nepal and finally back to her home country of Thailand.
Pum started cooking when she was a small child and started traveling as a teenager. Pum's passions are traveling and eating. So following her bliss, Pum now spends much of her time traveling between Thailand and France running restaurants and cooking schools in both countries. The inspiration for this book, the first installment of the "Wok the World" series, comes from her time dreaming up many menu du jour for her French customers.
Pum offers appoximately 50 Asian recipes in total from each of the following countries: Malaysia, Singapore, Brunei, Indonesia, Australia, Fiji, New Zealand, the Phillipines, Laos, Myanmar (Burma), Vietnam, Hong Kong, Macau, Taiwan, Japan, Korea, China, Mongolia, Tibet, Nepal, India, Bangladesh, Sri Lanka, Hawaii and Thailand. The introduction includes a short illustrated discussion of essential Asian cooking tools, fresh herbs, and a list of dry ingredients to keep on hand in the pantry, Thai staple sauces like fish sauce and recipes for Pum's 'secret' sauces and curry pastes including green, red and massaman.
Books details: High quality paperback with glossy full color pages; dimensions 17.5cm x 17.5cm; 112 pages.
See a Thai recipe from Pum's Wok the World cookbook, Rice Noodle Soup
Also see: Pum's Lazy Thai Cuisine cookbook. Purchase both cookbooks at a discounted price.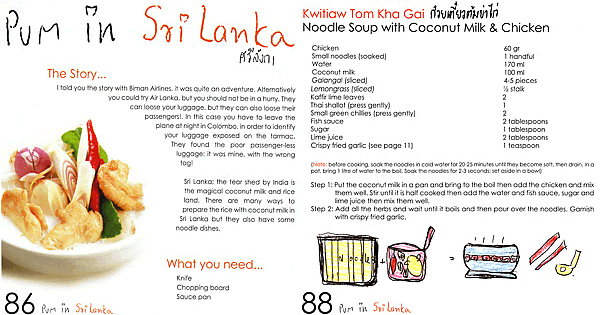 Availability: Ships in 2-3 business days from Los Angeles, California.
Category: Asian Cookbooks
SKU: 7010000461