UPS Ground Time In Transit From Los Angeles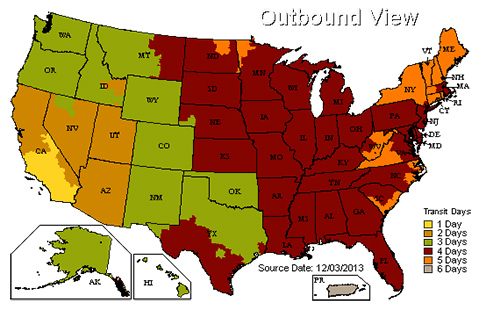 The Temple of Thai ships from North Hollywood, CA (zip code 91605).
Use the map above to calculate the time it will take for UPS Ground to deliver.
For example, if you are shipping to New York City, the time in transit is 4 business days (red on the map). Therefore if your order is shipped on Monday it will normally arrive on Friday. If shipped on Tuesday it will not arrive until the following Monday. The "UPS Transit Days" are business days i.e. UPS does not ship on weekends or UPS holidays.
Please see How to Calculate When an Item Will Be Delivered for further details.