Bone Cleaver Wooden Handle

,

Product of China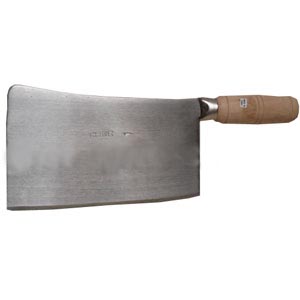 This Chinese-style cleaver is just the right size for your Thai kitchen making it perfect for chopping meat and bones. This is an essential item for any serious Thai or Asian kitchen. Blade dimension: 7.5 in (w) x 4.5 in (H) x 4 in.
Also see other cooking cleavers.
Availability: Ships in 2-3 business days from Los Angeles, California.
Category: Cooks Knives & Cleavers
SKU: 6250000796