Kiwi Utility Knife # 502

,

Kiwi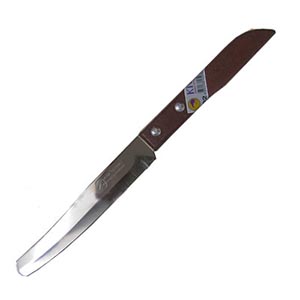 This Kiwi brand Asian Fruit Knife is a resilient stainless steel Utility knife designed for cutting fruits and vegetables. A highly recommend addition to your Asian and Western-style kitchen to save time and money. Blade length 4 1/2 inches, handle length 4 1/2 inches.
Also see other knives from Temple of Thai.
Availability: Ships in 2-3 business days from Los Angeles, California.
Category: Cooks Knives & Cleavers
SKU: 6250000787