Wooden Pestle

,

Product of Thailand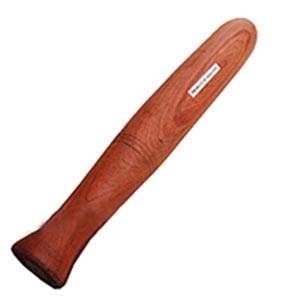 If you have lost or damaged your wooden pestle or you run a professional kitchen and like to keep spares then we stock individual replacement wooden pestles for your clay mortar.
Length 12-14"
Also see Granite Pestle.
Availability: Ships in 2-3 business days from Los Angeles, California.
Category: Mortar and Pestle
SKU: 6210000850