Knife and Tool Sharpener

,

Accusharp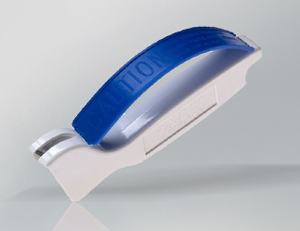 Recommended by professional fruit carver, Chef Ray Duey, the AccuSharp is the best knife sharpening tool available on the market. Safe and clean to use, Accusharp knife and Tool Sharpeners are an excellent American invention for effectively sharpening knives in a jiffy. Avoid the need for messy oils, stones, and other such devices which take time to become accustomed to. Designed with a large ergonomic handle and full length finger guard to protect your fingers, AccuSharp Knife and Tool Sharpeners are effortless to use and were built with safety in mind.
Developed using high-tech engineering, diamond honed tungsten carbide blades make for years of reliable use. Furthermore, AccuSharp Knife Sharpeners will not rust and can be cleaned with soap and water or in the dishwasher. These items come with a limited lifetime warranty by Accusharp, U.S.A.

Product Features
Recommended by professional fruit carver, Chef Ray Duey
A stylish and practical tool with an ergonomically designed handle
Prevents painful injuries
A convenient time-saver
Limited lifetime warranty from Accusharp, U.S.A.
Availability: Ships in 2-3 business days from Los Angeles, California.
Category: Cooks Knives & Cleavers, Accessories
SKU: 6255000345