Asian Tabletop Charcoal Grill

,

Product of Thailand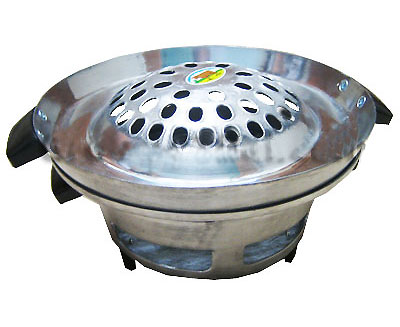 Known as Moo Kra Ta, popular Thai-style BBQ grill is suitable for family party which everyone can enjoy grilling time together.
To prepare, put charcoal inside the base, light and wait until it's hot and put the pan on top. Also around the pan, pour in stock or water to boil bean thread noodles and vegetables like mushroom, Chinese morning glory or Chinese cabbage as a side dish, topping with stirred eggs.
Put sliced meat on top of the pan. Use chopstick to cook the sliced meat (turning back and forth) to make the meat get well done. Dipping with spicy sauce or su-ki sauce made the grilled meat taste even more delicious. You can also use chicken, liver, fresh squid, shrimp, sliced sausage or meatballs.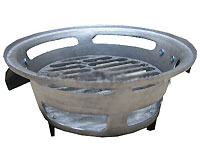 Made of aluminum and metal and is easy to clean. This table top Thai charcoal BBQ grill is also great for Korean style BBQ
Also see Suki Sauce, Pantainorasingh brand, Bean Thread Noodles, Chopsticks for Cooking and our Fish Grill.
Availability: Ships in 2-3 business days from Los Angeles, California.
Category: Grills, Hot Pots & Platters
SKU: 6210000533