Wok Ring (Burner Collar)

,

Product of China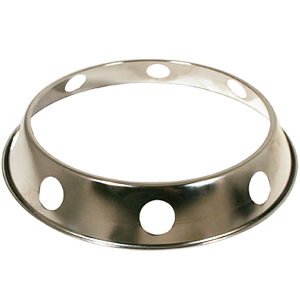 Because the bottom of the wok is rounded a wok ring (burner collar) is necessary so that the wok sits firmly over the flame of your burner, because Western stoves were not designed for use with a wok.
Wok rings are inexpensive and are essential to using your wok effectively. The holes around its circumference allow oxygen to combust with the burner flame and forces the heat to be focused at the bottom of the wok.
Imported from China.
Also see Carbon Steel Wok 17 "
We recommend these great Asian cooking tools and cookbooks:
Availability: Ships in 2-3 business days from Los Angeles, California.
Category: Woks & Wok Tools
SKU: 6260000314