Haw Flake (2 pks)

,

Product of China

, 12.0 oz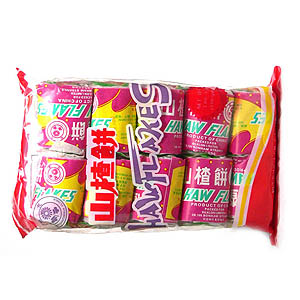 Haw Flake is a Chinese snack. It gives a sweet and sour flavor. This is a popular snack among Asians of all ages. One order contains 2 packs.
Also see Asian Snacks
Ingredients: Haw, sugar, water and artificial color. Product of China.
Availability: Ships in 2-3 business days from Los Angeles, California.
Category: Asian Snacks
SKU: 1500000791