Carabao Energy Drink

,

Carabao

, 51 fl oz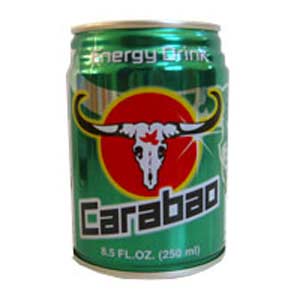 Original energy drink "Carabao" brand imported from Thailand which providing energy and refreshment. Keep in the fridge and drink it cool is recommended.
Carabao is symbolized the spirit and fight for the thing you believe in in order to reach achievement.
One package is contained of 6 cans.
Ingredients: Water, sugar, citric acid, sorbitol, sodium citrate, caffeine, inositol, sodium benzoate, potassiium sorbate and artificial flavors. Net weight 8.5 fl oz.(each can). Product of Thailand.
Availability: Ships in 2-3 business days from Los Angeles, California.
Category: Beverages
SKU: 5800000546