Fresh Banana Blossom

,

Product of USA

, 2 lbs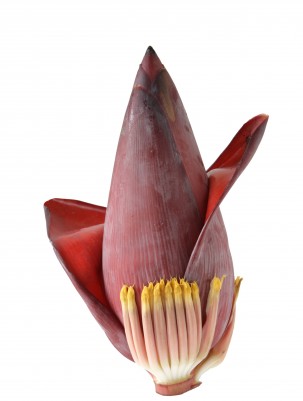 PLEASE READ PERISHABLE TERMS OF SHIPPING BEFORE ORDERING.
Fresh Banana Blossoms are the tender white hearts of the unopened, large, red tear-shaped banana flower. Banana Blossoms are a part of Thai, Vietnamese and Filipino cuisine and are used as a vegetable. They can be eaten raw or cooked and are used mainly in salads and soups.
Ingredients: Banana Blossom.
Availability: Ships in 2-3 business days from Los Angeles, California.
Category: Fresh Produce
SKU: 8500000617