Bamboo Fungus

,

Product of China

, 6.0 oz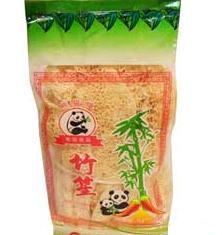 Bamboo Fungus is regarded as one of nutrient mushroom used for making soup. Add bamboo fungus into your soup together with Chinese herbs like Chinese wolfberry, Shanyao, and others.
Bamboo fungus is full of protein, carbohydrate and essential amino acid. It is also good for people who suffer from hypertension, enteritis, hepatitis and helps decreasing excessive fat.
Ingredients: Bamboo Shoot. Product of China
Availability: Ships in 2-3 business days from Los Angeles, California.
Category: Pickled & Preserved
SKU: 3300000744