Bamboo Shoots in Bai Yanang

,

Pantainorasingh

, 24 oz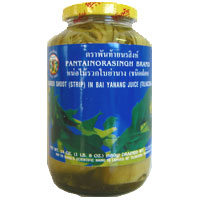 Bamboo shoots are packaged in glass jars, and pickled with bai yanang (Tiliacora triandra) extract for cooking Isan Thai (Northeastern) and Lao food, especially Kaeng Nor Mai Sai Yanang (Bamboo Shoot Soup with Yanang Leaf Extract) and spicy stir fried dishes. To prepare, rinse the bamboo shoot in water and drain before adding to your dish. Bai yanang is appreciated in Thai cuisine as a natural thickener and for its medicinal properties. It is said to relieve fever, help prevent cancer and have anti-bacterial properties.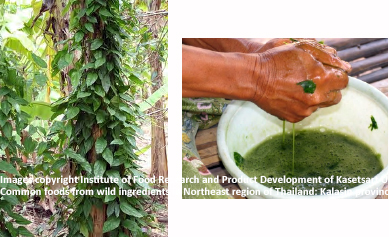 Ingredients: Bamboo shoot, water, bai yanang, salt, citric acid and sodium benzoate. Product of Thailand.
Availability: Ships in 2-3 business days from Los Angeles, California.
Category: Pickled & Preserved
SKU: 5360000693