Pickled Pak Kached

,

Product of Thailand

, 16 oz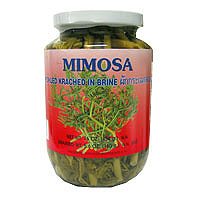 The pickled young leaves of the water mimosa (pak kached or phak krachet in Thai), is a cultivated crispy aquatic vegetable used in Thai cuisine. The shape is long with many sections of small leaves, similar to tamarind leaves. Grown in water, the white spongy, foam-like covering of the stem is removed before eating. This vegetable is often cooked with other types of vegetables, and is especially enjoyed in Thai sour curry, stir-fry dishes and Thai spicy salads (yam). Pak krached is high in Vitamin A, calcium and iron.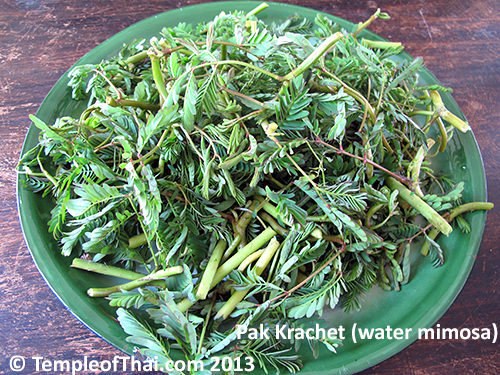 Ingredients: Mimosa, salt, water. Product of Thailand.
Availability: Ships in 2-3 business days from Los Angeles, California.
Category: Pickled & Preserved
SKU: 5300000619