Dried Anise Seed

,

Product of China

, 2 oz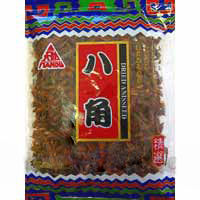 Dried Anise Seed is a Chinese spice used for soup bases or stewed meats together with cinnamon and coriander seed to make Palao, Five Spice stewed dishes.
Ingredients: Anise seeds. Product of China.
Availability: Ships in 2-3 business days from Los Angeles, California.
Category: Spices
SKU: 3102000337