Pickled Sator

,

Product of Thailand

, 16 oz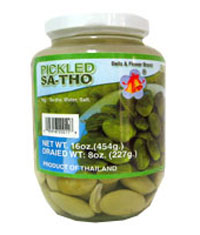 Sator is a long green pod which grows on trees which has edible beans inside (sataw in Thai, twisted cluster bean or stink bean). It is the original vegetable of Southern Thailand and can be eaten fresh, as a side dish or used as an ingredient in various dishes like shrimp stir-fried with sator, stir-fried sator with shrimp paste (kapee) or sator sour yellow curry.
Although it has a strong smell, people still love to eat it, especially in the southern part of Thailand. It can be found easily in local Thai market both fresh and pickled one, but in the USA it is only available pickled.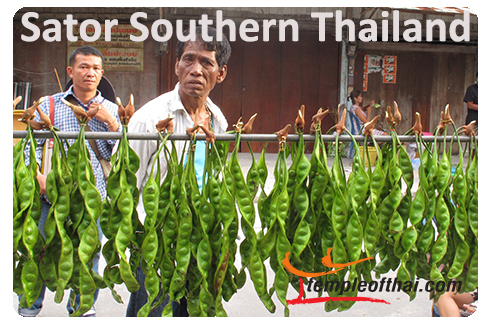 Ingredients: Sator (Satho), water and salt. Product of Thailand.
Availability: Ships in 2-3 business days from Los Angeles, California.
Category: Pickled & Preserved
SKU: 5300000496