Budo Sauce

,

Pantainorasingh

, 12.20 oz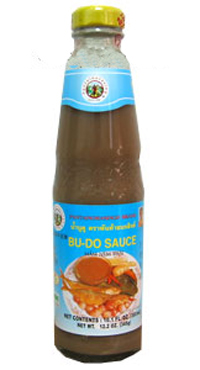 Bu Do sauce is traditional southern Thai sauce made from fermented fish with salt. This is one way to preserve fish so it can be kept for quite a long time. Bu Do sauce also goes well with southern-style rice spicy salad (kao yahm pahk dty) and with fresh local vegetables as a side dish.
Also see Pickled Sator.
Ingredients: Anchovy extract, salt and water. Product of Thailand.
Availability: Ships in 2-3 business days from Los Angeles, California.
Category: Sauces & Vinegar
SKU: 5160000508