Coconut Cream

,

Kara

, 16.9 fl oz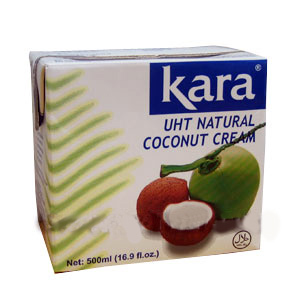 Coconut cream is the heavy part of coconut milk, separated out to make rich, creamy recipes. Kara brand coconut cream provides authentic flavor to curries, ice cream, cakes and other dishes where coconut cream is required.
See Thai recipes using coconut cream.
Also see Mae Ploy brand Coconut Milk and Chaokoh brand Coconut Milk.
Availability: Ships in 2-3 business days from Los Angeles, California.
Category: Coconut Milk, Canned Food
SKU: 2420000446