Curry Powder

,

Imported from Thailand

, 6.35 oz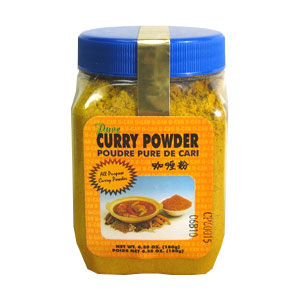 Curry Powder (phong karee in Thai) is made up of a combination of spices and is used only occasionally in Thai cooking. The most famous Thai dish using curry powder is Thai Crab Curry (boo paht pong karee). In Thai cuisine curry powder is also used for Indian-influenced marinades like satay, Thai Curry Fried Rice, Fried Curry Puffs and some Yellow Curry Paste recipes. But please note that curry powder is not the main ingredient for Thai curries.
Store tightly sealed in a cool, dry place up to one year once opened.
See a Thai recipe for Yellow Chicken Curry and Thai Crab Curry (boo paht pong karee).
Ingredients: Tumeric, cinnamon, mustard and pepper. Product of Thailand.
Availability: Ships in 2-3 business days from Los Angeles, California.
Category: Spices
SKU: 3132042007