Lemongrass Tea

,

Product of Thailand

, 6 oz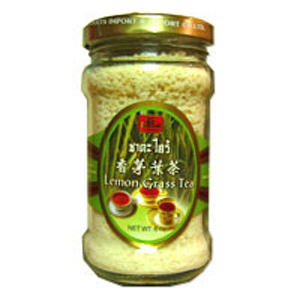 Lemongrass is native to South East Asia and over thousands of years it has been put to use in many different ways. It is an incredibly adaptable plant and can be used fresh, dried, or powdered. Often used as a symbol to represent Thai cooking as a whole, lemongrass is one of the most important ingredients in many different Thai recipes. Still relatively uncommon outside of Asia, however, is the use of lemongrass in herbal infusions.
The health benefits of drinking lemongrass tea after a meal really are staggering. Not only does it aid digestion, it also works as a carminative and eases anxiety, headaches, stress, insomnia and cramps. A natural antibacterial, anti-fungal, and antiseptic, lemongrass also serves to protect your body from foreign contaminants by detoxifying the digestive tract, liver, pancreas, kidneys, and bladder. Producing an aroma commonly known in aromatherapy as 'citronella', lemongrass tea induces a state of calm relaxation whilst it works to stimulate digestion, improve blood circulation and reduce cholesterol. Moreover, the absence of any strong chemicals make lemongrass tea ideal for nursing small children during times of sickness.
In Chinese medicine, lemongrass tea is used to reduce pain, nausea, and muscle spasms and to treat circulatory disorders.
...and the list goes on! Lemongrass is also used to treat:
acne
excess fat
back pain
tendinitis
athlete's foot
sciatica
rheumatism
nauralgia
To take full advantage of the substantial healing properties of lemon grass, try fresh lemongrass.
Also see Mulberry Tea, Green Tea with Roasted Brown Rice, Gauva Leaves Tea.
Ingredients: Lemongrass herbal extract and sugar. Product of Thailand.
Availability: Ships in 2-3 business days from Los Angeles, California.
Category: Beverages
SKU: 3100000487