Chinese Five Spice Powder Blend (Pa-lo)

,

Lobo

, 2.25 oz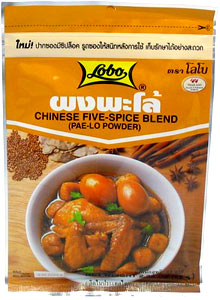 The flavors in the famous Five Spice Blend reflect the influence of Chinese cuisine on Thai cooking. For best flavor, cook Pa-loh (พะโล้) a day in advance and leave to marinate, giving a richer flavor to the meats. Five Spice Blend is ready for use, just boil in water add meat and other ingredients, directions are give on the packet. Two recipes are also included on the packet: Chicken Wings in Five-Spice and Stewed Duck in Five-Spice.
See a Kai Pa-lo recipe using Five Spice Powder.
Also see other delicious Lobo brand products: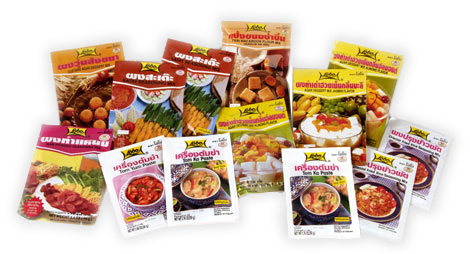 Ingredients: Cinamon, coriander seed, bay leaves, anise and allspice. Product of Thailand.
Availability: Ships in 2-3 business days from Los Angeles, California.
Category: Spices, Convenience Food
SKU: 3103005338