Holy Basil Seasoning (2pkg)

,

Lobo

, 1.76 oz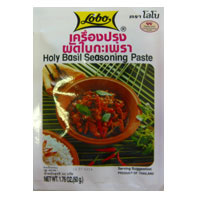 This ready-made chili with basil paste makes it easy to quickly prepare the popular Thai stir-fry served over steamed jasmine rice topped with a fried egg called Pad Graprow. Scented with aromatic Thai holy basil, this is a quick and simple stir-fry dish, which is a especially a favorite of Bangkok residents. Holy Basil Seasoning can also be used to flavor coconut curries and soups, and to season other types of stir-fries, including Pad Kee Mao. This chili paste is hot, spicy and aromatic. See our Thai recipe for Chicken Stir Fried with Holy Basil (Gai Pad Graprow).
See more Thai Chili Pastes:
Also see other delicious Lobo brand products: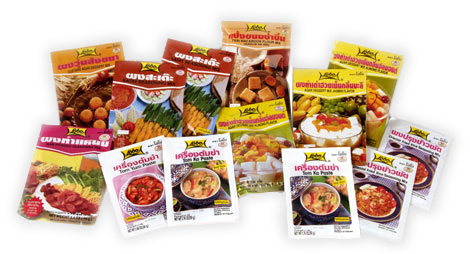 Ingredients: Holy basil, sugar, salt, fish sauce, chilli and msg. Product of Thailand
Availability: Ships in 2-3 business days from Los Angeles, California.
Category: Convenience Food
SKU: 3800005281