Yellow Sour Curry Paste (2pkg)

,

Lobo

, 1.76 oz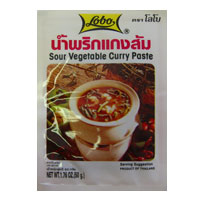 As soon as the fishing boats return to harbor in the South of Thailand, the locals want to taste the sweetness of the fresh fish. Kaang Lueng, a typical southern dish, is a very delicious non-coconut curry supplemented with fresh fish and enhanced with the flavor of bamboo shoot (recipe given on the package). Or try this non-traditional version of Sour Yellow Curry Salmon recipe below.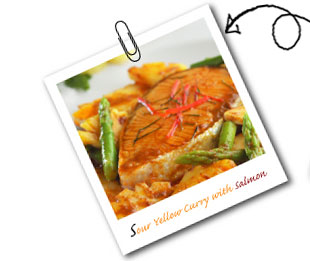 Ingredients
3 tbsp vegetable oil
1 package Lobo Sour Yellow Curry Paste
100g young cconut shoot
1 pc sliced salmon (about 1 inch thick)
100g aspargus, cut into 1" lengths and blanched
50g pineapple, cut into small pieces
1 tbsp sugar
2 tbsp tamarind concentrate
50g water
Garnish
Preparation
Heat the oil in a wok till it's hot. Stir fry the LOBO Sour Yellow Curry Paste till odorously smell. Add the salmon, fry until 80 \% cooked follow with coconut shoot, asparagus, pineapple, sugar and water. Continue to fry till fully cooked.
Transfer to a plate, sprinkle with kaffir lime and cayenne chilli.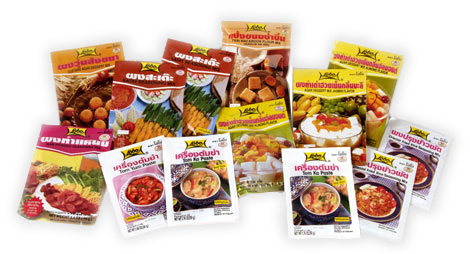 Ingredients: Shallot, chilli, salt, shrimp paste, dried prawn powder, malic acid and wild ginger (galangal). Product of Thailand.
Availability: Ships in 2-3 business days from Los Angeles, California.
Category: Curry Paste
SKU: 2112500279